Hotel in Bastelica with contemporary design in Corsica
In order to deal with the challenges posed by the forces of nature and the authenticity of Bastelica's character-filled houses, with the focus on integration, simplicity and modernity, the Hotel Artemisia opted for discretion, by surrounding its contemporary architecture with vegetation. The hotel's elegance also lies in the work undertaken by l'Adresse Décoration. Beautiful design pieces are combined with other more classic items, contrasting with the choice of modern fabrics, to create a world that is both welcoming and unexpected.

The Real Corsica, the Site's History
Surrounded by abundant nature, this village has a remarkable history. Sampiero Corso was born in Bastelica in 1498. As a soldier in the service of Giovanni de Medici, Pope Clement VII, Francis I and subsequently Henry II of France, he attempted to free Corsica from the grip of Genoa from 1553 onwards.
Tragically known for having killed his own wife, Vanina d'Ornano, who colluded with the Genoese enemy, he is said to have provided the inspiration for Shakespeare's Othello… His birthplace bears a commemorative plaque and his statue, by Vital Dubray, stands in the centre of the village.
The owner
As a native villager, Christophe Gandon represents its soul. He loves welcoming his guests and sharing the history of the village and the Artemisia with them, while revealing a few secrets relating to the authenticity of the Bastelica region as well as its natural and gastronomic delights.

A refreshing change of scenery
A view of the village and the mountains, in the very centre of Corsica: in the heart of the Regional Natural Park of Corsica, 10 minutes from the Lac de Tolla, 20 minutes from the ski slopes at Val D'Ese and 35 minutes from the beach.
Located at an altitude of 850m, it is refreshingly cool in the Summer and lies close to snow capped peaks and ski slopes in the Winter. The village is surrounded by hiking trails to suit all levels. You can take the GR 20 to explore the famous "Pozzi" (marshlands dotted with pools and streams).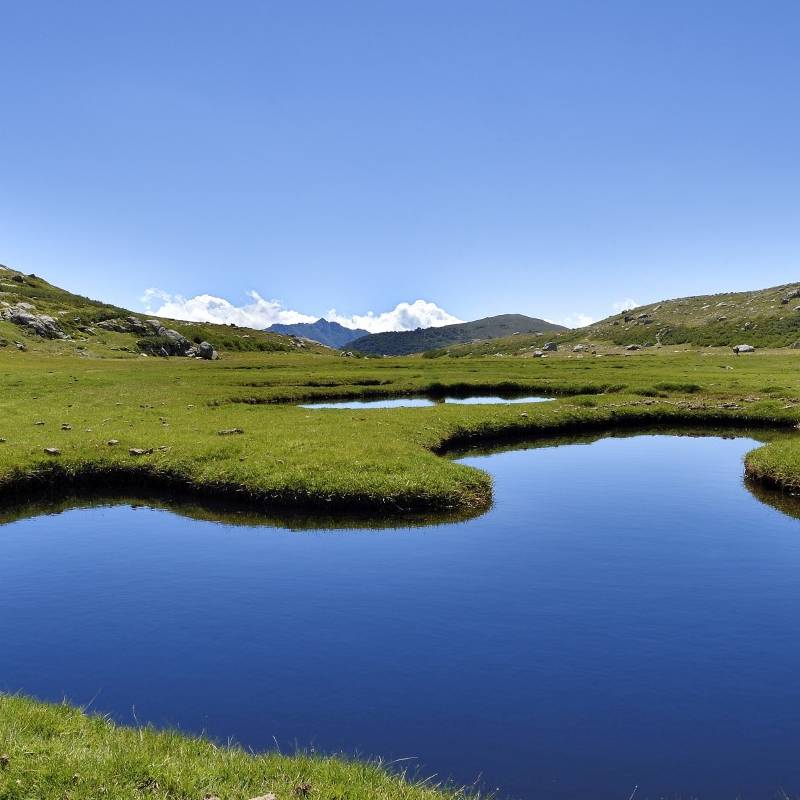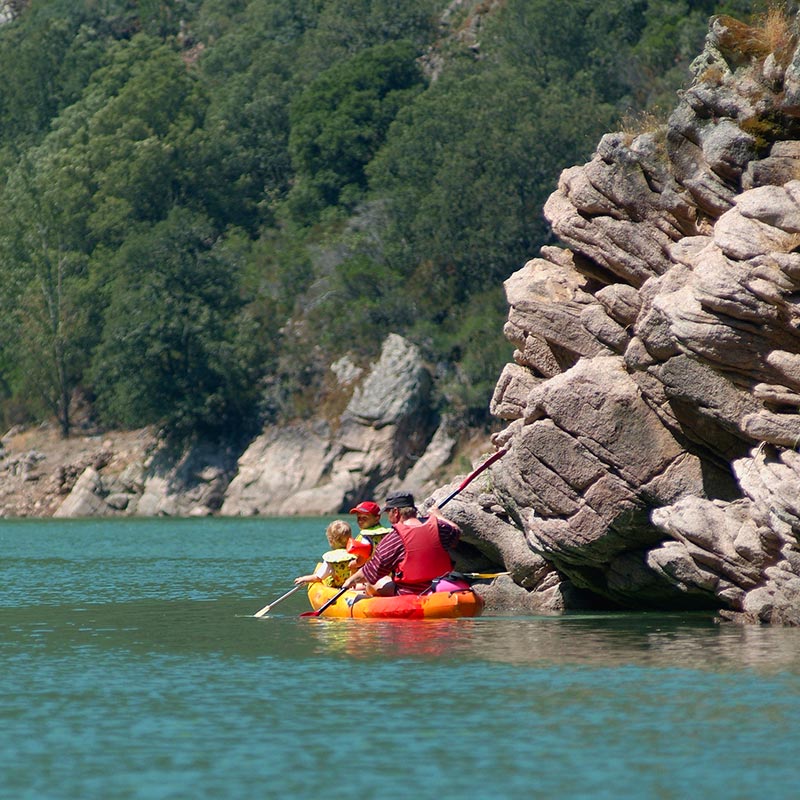 Corsica: An island paradise.
Service & Facilities
Hotel
Breakfast (buffet)
Set menu (during the holiday season)
Fitness room
Sauna
Outdoor pool
Library
Free Wi-Fi
Electric vehicle terminal